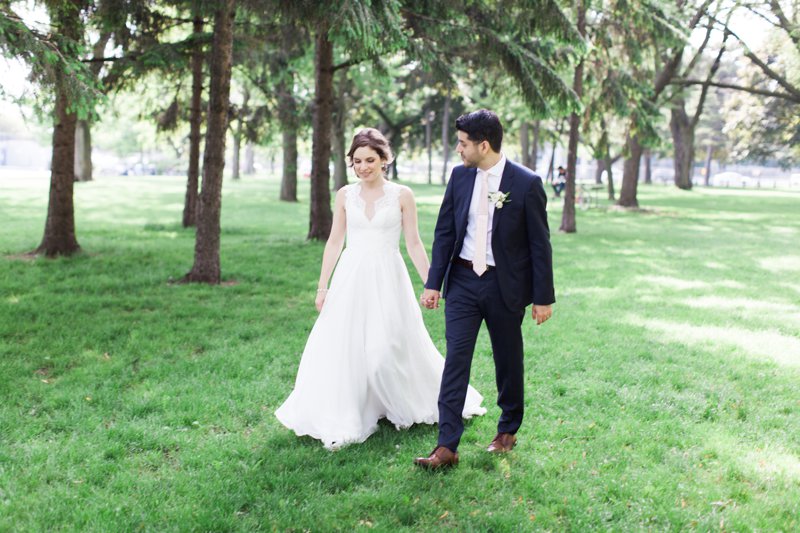 Julie and Luciano had the best out of the box Peter Pan Bistro wedding on Queen St. in Toronto – all because they made sure to do one thing: exactly what they wanted! With Blush and Bowties at the helm, they held the sweetest brunch wedding complete with waffle cake and syrup-pouring in lieu of a cake-cutting. Their guests LOVED this detail and got very into the pouring and many of them came back for seconds of waffles! Everyone was so excited for these two. Plus the combination of the mimosas, food, gorgeous ceremony location and decor made everyone giddy – which was so fun.
During the ceremony the officiant had the guests holler and clap for Julie as she made her way down the aisle and look at that reaction from her, just the best with her dad on her arm and that smile from ear to ear!
After the ceremony and delicious meal we headed out for leisurely portraits since we didn't have to hurry back for anything which was kinda of a weird feeling for a wedding day but very welcome – Julie and Luciano re-lived their day to one another and let it sink in that they were husband and wife. Thanks for such an amazing day you two!