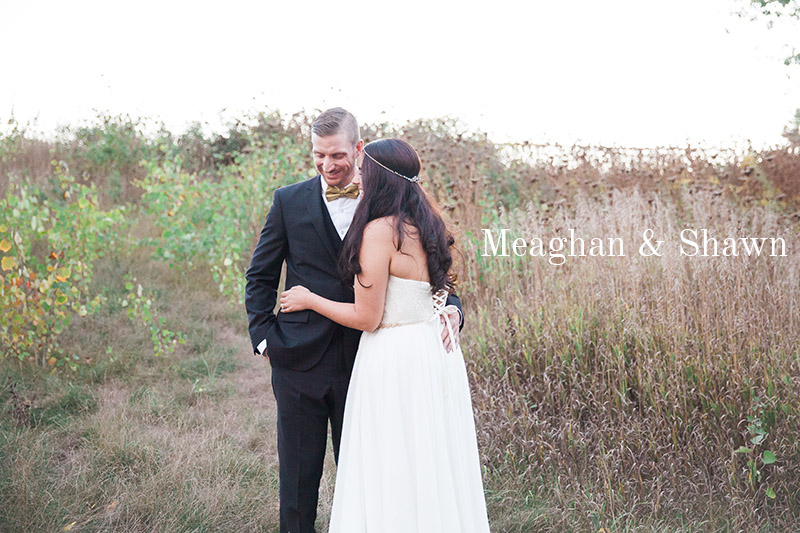 These guys got married late in September on a super warm and sunny Saturday. We were also able to squeak out during dinner and grab some amazing and chill sunset portraits while we hopped around The Manor. Sunset portraits are always wonderful because generally the light is the prettiest and most flattering but more than that alllll of the stress of the wedding is off – the day has gone off without a hitch and the couple are pumped to have some time alone together to chat and smooch. So they look more relaxed, more like themselves, and more in love 🙂
Meaghan and Shawn are probably the most positive people I have ever met. They were both in every moment and know how to appreciate the little things. She's always talking about how everything is amazing and the best and awesome. But she really MEANS it, it's never hyperbole.
So as with other things and relationships in her life Meaghan is truly head-over-heals for Shawn and was straight pumped to be married, not just to have a wedding. Going through these photos you can see and feel the love from the rest of their people too. Long hugs and tears sneaking out through the corners of their friends and families' eyes – these are the moments we feel so, so lucky to be able to capture for our sweet couples.